Congratulations to the Top 5 NRHA qualifying athletes performing at The American Performance Horseman, presented by Teton Ridge
The National Reining Horse Association (NRHA) is thrilled to announce the top five NRHA Professionals who will compete at the unprecedented The American Performance Horseman (TAPH) presented by Teton Ridge.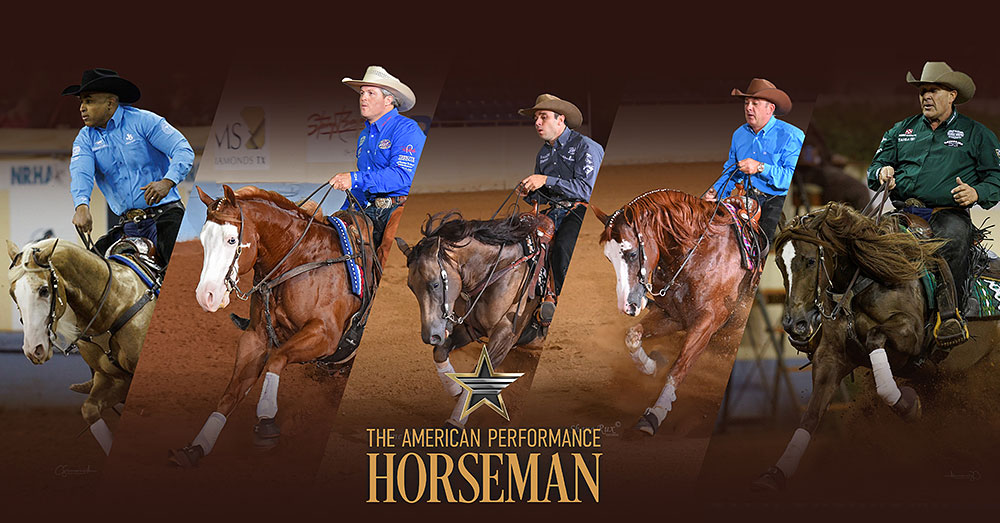 The top five riders who qualified to represent the reining community are NRHA Seven Million Dollar Rider Shawn Flarida, NRHA Seven Million Dollar Rider Andrea Fappani, NRHA Three Million Dollar Rider Casey Deary, Fernando Salgado and NRHA Million Dollar Rider Matt Mills. These NRHA Professionals will join the top five riders from the National Reined Cow Horse Association (NRCHA) and National Cutting Horse Association (NCHA) to compete for a $1 million payout in a first-of-its-kind competitive exhibition format.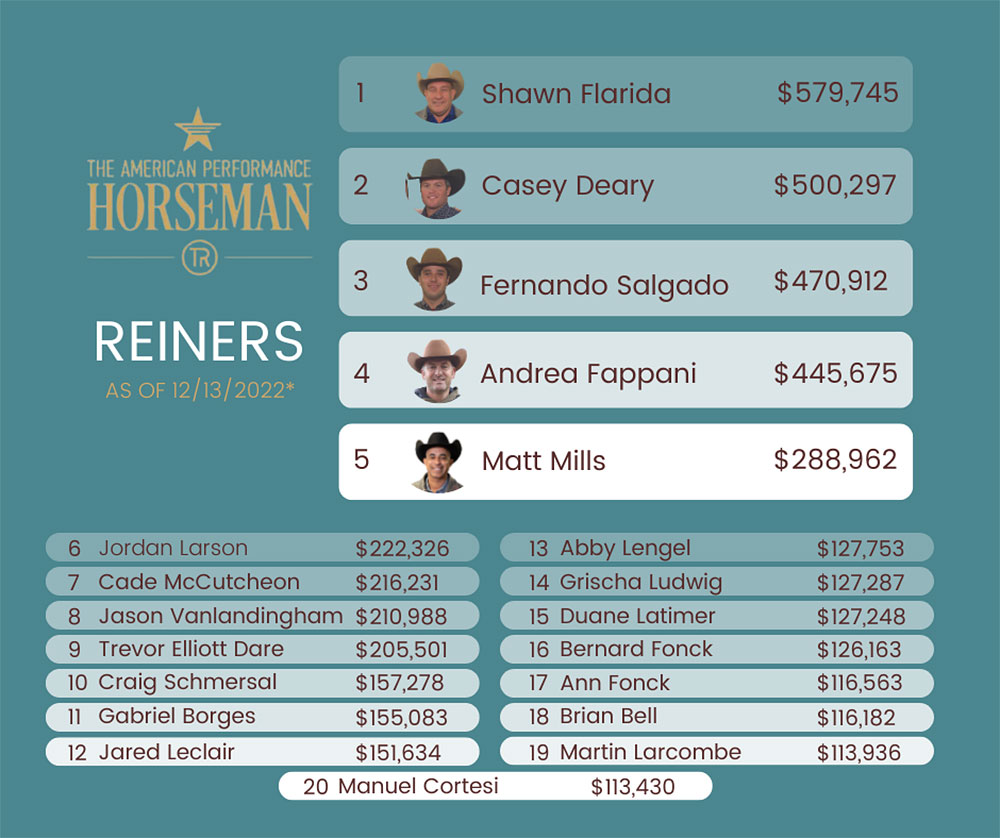 "This event is an unparalleled opportunity to showcase our sport along with other exciting western performance events like fans have never seen before," said Gary Carpenter, NRHA Commissioner. "We have been here all along with great horses and great riders, this puts it in the front shop window for all to see. What it means to these riders, their careers, and all NRHA riders is something that we could have only dreamed of before."
The American Performance Horseman will make its debut at The American Western Weekend, Friday, March 10th, 2023, at Globe Life Field in Arlington, Texas.
For more information and to purchase tables or tickets, please visit americanrodeo.com